We show you the queer Berlin.
Every Thursday at 5:30 pm our KiezTour starts through the oldest queer neighborhood in Europe. Immerse yourself in 140 years of history and get to know queer culture and subculture. Accompanied by one of our DRAG-Queens, who know the neighborhood very well, you will learn more than you could read in history books and on the way there will be one or the other delicious surprise waiting for you.
So put on some comfortable shoes and join us on our KiezTour!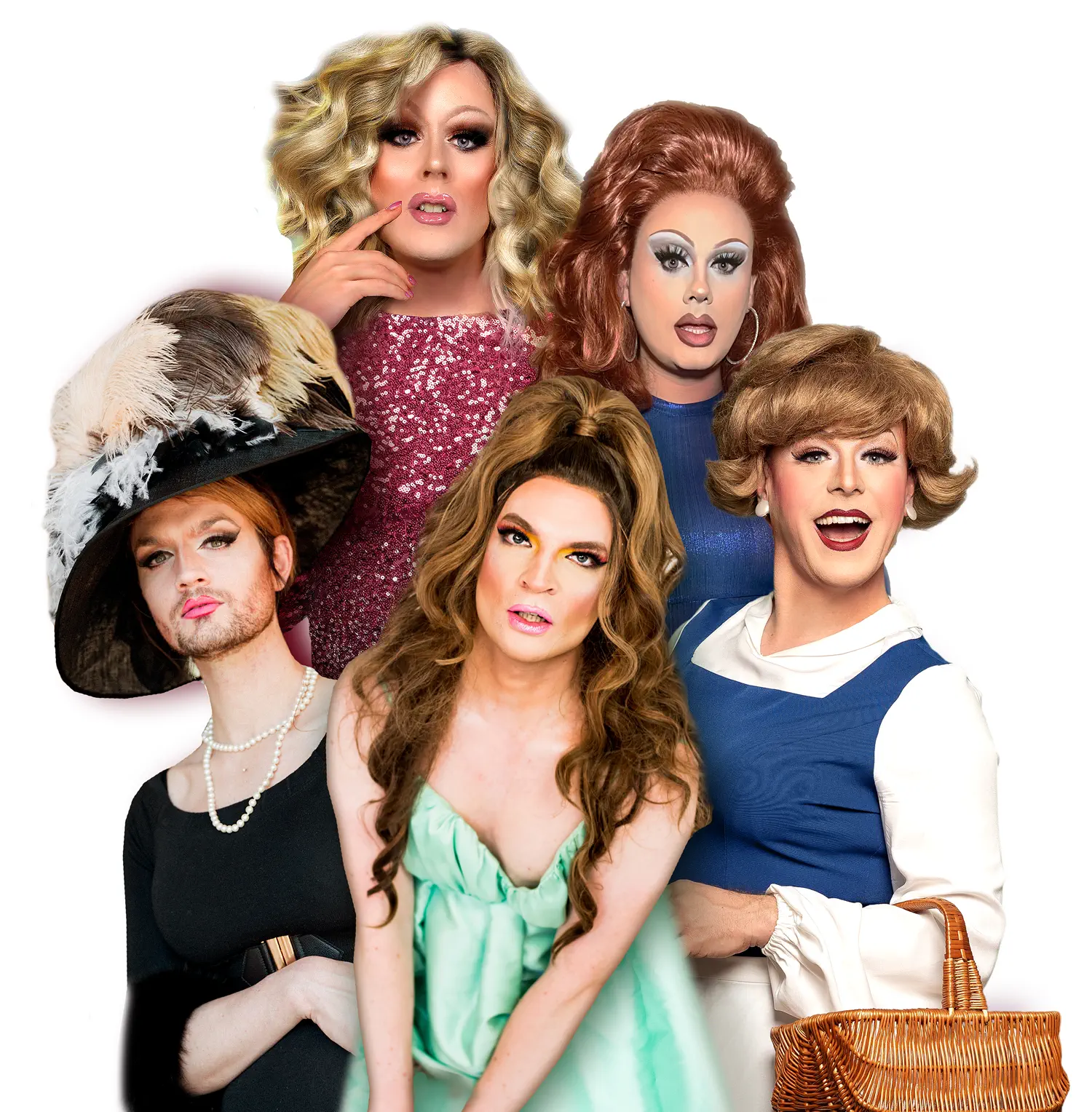 The queer city tour in Berlin
Our KiezTour is aimed at all Berliners, all newcomers and all visitors to Berlin who want to get to know and experience Europe's oldest queer neighborhood with its 140-year history in an entertaining way and with one or two culinary surprises. On our 3,5-hour tour we take you every Thursday through our Regenbogenkiez at Nollendorfplatz in the heart of Berlin-Schöneberg. We'll pass legendary locations, explore quirky scene bars, snoop into stores for fetish supplies, cross the paths of "Emil and the Detectives", try one or the other delicacy, go on a ramble from Berlin's founding years and the "first German gay movement" to the golden 20s, life under the Nazi dictatorship, past the iconic 80s to modern times, show you how relevant queer institutions are as "shelters" and why this loving, open and tolerant neighborhood is so important and worth protecting. We will show you what you can't read in any history book and prepare you and your friends an entertaining, funny and sociable evening. Since we also go into bars and locations where the entrance is only allowed from 18 years, all participants must be of age at the beginning of the tour.
Our guides are well-known Berlin DRAG-Queens, who were either baptized with Spreewater or are already so connected to the city that they will tell you a lot about the neighborhood and its special features. Among others, our tours are currently led by either Jurassica Parka or Margot Schlönzke. Book your ticket now, because the number of seats per tour is limited!
Premiere of the Kieztour on July 6, 2023